C

aring for Houseplants in the Winter
Houseplants can be a fragile bunch, and the frigid air of the winter months can make it harder for them to thrive. To adjust to the cold weather, you'll need to pivot how you care for your houseplants to give them the best chance of flourishing in their new conditions. Follow the tips below to keep your plants healthy and happy in the winter, so you can enjoy them all year round!
Water Less Often: Water less in colder months when there's limited sunlight, as overwatering can cause root rot. TIP: As a rule of thumb, put your finger an inch into the soil. If it's dry, water it. If it's moist, wait a few days and check again.
Cut Back on the Fertilizer: Most houseplants rest in the winter, so fertilizing should be done sparingly, as over-fertilizing can burn plants in the cold months. TIP: The best thing to do is to stop fertilizing in the fall, and begin again in the spring.
Help Them Get Sunlight: Plants get less sunlight in the winter months. To help them, place your plants closer to windows so they can receive as much sunlight as possible. TIP: Rotate them a quarter each week to ensure all sides get some sun.
Survey for Pests: In the winter, tiny pests will show up because they search for warm and dry environments. When watering, check your leaves and stems. TIP: If you see any, remove them with your fingers or an alcohol-soaked cotton ball.
Manage Temperatures: Regular household temperatures will not affect most houseplants, but extreme changes in temperature can cause plants to stress. TIP: Place your houseplants in areas free from cold drafts, radiators, and hot air vents.
Dormancy Versus Dying: Plants have periods of dormancy, which you may mistake for dying as the traits include wilting, fallen leaves, and looking dead. To see which it is, check the root system. If the center roots are alive, the plant is probably dormant. TIP: In this case, remove the dead roots and avoid repotting.
___________
Featured Listing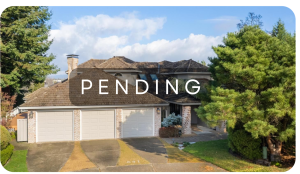 841 NW David Court Beaverton, Oregon 97006
4 Bed | 3 Full 1 Half Bath | 3,145 SqFt. | $849,900
___________
Are you looking to buy or sell in Bend, Oregon?
We can help!
If you have real estate needs out in Bend, Oregon, contact me, and I can connect you with an agent that is a part of our company! We have an experienced agent that serves the central Oregon area, and will work hard to ensure your needs are served to the fullest. Give me a call today!