Connecting You to Our Partners
As active community members, we work with several trusted partners in multiple industries outside of real estate.
Need a contractor, landscaper, or someone to service your car? Let Tienken & Associates find you the right partner for your needs!
Don't forget to ask us about our free app for more excellent referrals.

Atkinson Insurance Group is a personal insurance agency specializing in protecting what is important to the families they serve. Atkinson Insurance Group provides auto, home, boat, umbrella ,and term life insurance. The agency represents several Northwest companies that have deep roots in our communities, highly value integrity, and offer competitive pricing. They are a true client-centered agency delivering a refreshingly different insurance experience than most agencies.
For more than 25 years David Baker, Senior Mortgage Loan Originator with Premier Mortgage Resources, has helped countless families and individuals achieve their dreams of homeownership. Premier Mortgage Resources offers a competitive selection of mortgage programs, and is a local company committed to lowering the barriers to homeownership and providing industry-leading customer service.
The Premier Mortgage team, headed by David, stand ready to help you and welcome the chance to demonstrate their highly personalized service and competitive interest rates, while always following ethical lending practices with the utmost integrity.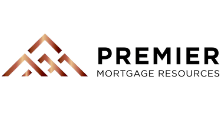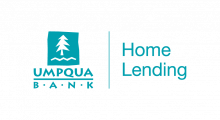 Lending has been Mitzi Kondo's passion for over 26 years. Whether you're a first-time homebuyer or building a custom dream home, she'll make sure you get the loan that fits you best and at a good interest rate. Mitzi has sent thousands of loans to closing and has the expertise to get your loan funded on time.
Mitzi has been the recipient of various recognitions including the Five Star Mortgage Professional Award as voted on by Portland-area residents, the Umpqua Home Lending Circle of Excellence, and the Umpqua Construction Elite Awards.
When choosing Ability Plus Roofing to service and care for your roof, you're opting in to family. Ability prides themselves on their commitment to their clients, community, staff, and family. Although they've grown over the past 22 years, their mission to maintain their family-like feel and show their appreciation by consistently delivering on quality, excellent communication, honesty, and integrity remains the same. They truly are second to none and you'll be happy you made the call to Ability Plus Roofing.

Don't see what you're looking for?