In This Issue… Ways to Give Back This Holiday Season
The holidays are an especially important time to spend with and give back to your community. While there are many ways to make a difference this season, we've put together a list of local charities with specific needs or opportunities this month and next. Any act makes a difference.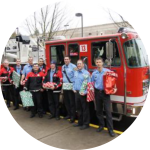 5916 NE Going Street, Portland, Oregon 97218
A local toy drive founded by the Portland Fire & Rescue in 1914, helping out local families in need around Christmas time. You can help by donating or volunteering. They need toys and cash for toy purchases, and volunteers to help distribute toys during the holiday season.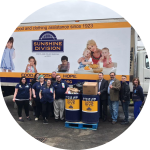 687 N Thompson Street, Portland, OR 97227
A charity providing food and clothing relief to Portland families and individuals in need. Every year they arrange a holiday food box day and this year will be their 100th Annual Holiday Food Box delivery day! It will be taking place on Saturday, Dec. 17th and they still need people to volunteer to deliver. Sign up on their website today!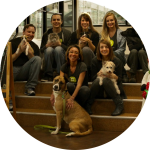 510 N.E. MLK Boulevard, Portland, OR 9723
A non-profit animal adoption center and rescue in Portland. Volunteer opportunities include dog walkers, cleaning help, events & outreach, and transportation. If you aren't able to volunteer, they have an online auction and fundraiser event coming up on November 25-29th on their website, which will allow you to still help animals at Pixie from your home.
___________
Featured Listings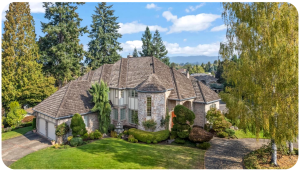 16249 NW Mission Oaks Drive, Beaverton OR 97006
4 Bed | 2 Full 1 Half Bath | 3,228 SqFt. | $899,000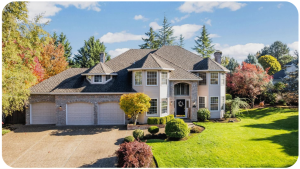 3789 NW Bronson Crest Loop, Portland, OR 97229
4 Bed | 2 Full 1 Half Bath | 3,444 SqFt. | $989,000
___________
Market Update
Across the board buyers and sellers alike are beginning to feel the shift in the market.
We're seeing prices begin to soften, and consistent interest rate hikes are pricing some buyers out.

While homes are beginning to sit on the market for longer, we're seeing a decrease in inventory this past month, not an increase as would be typical in a standard softening market – which is a good metric for future demand on the sellers' sides.

Many buyers are taking into account the ability to refinance in the future when accounting for the costs of their new purchase in the short term.
If you need help navigating this changing market, contact us!