In This Issue…

Sports Leagues Around Town
If you've been itching to try a new sport, dabble in an old one, or looking for a fun way to meet new people, you're in luck! We've rounded up some leagues around town where you can meet new people and stay active. There's no shortage of options to choose from with a variety of sports being offered for adults to play. Depending on your availability and level of commitment, you're bound to find one that fits your needs!
RECS: RECS offers unique sports and games that are easy to learn, from pickleball and soccer-tennis to foot-pool and teq-ball. Members can reserve courts or join open sessions in this 18,000 sq. ft. facility. Their four core values are to recreate, exercise, compete, and socialize.
17015 SE 82nd Drive Clackamas, OR 97015
Evergreen Curling Club: This is the only dedicated curling facility in Oregon, and it's open from late September through early May. Curling is a sport where players slide stones on a sheet of ice toward a mark. Leagues are offered seven days a week during curling season, and on select Fridays, single games are available for non-members.
10950 SW 5th Street Suite #155 Beaverton, OR 97005
Underdog Sports Leagues: Underdog Sports Leagues offers year-round 21+ co-ed recreational leagues throughout the Portland area. They have a variety of sports, including cornhole, kickball, dodgeball, flag football, softball, and volleyball! Here you can sign up as an individual or a small group.
Various Locations
Rose City Futsal: Participate in a smaller version of soccer that's played indoors on a hard court with five players on each side. They provide options for all skill levels, and you can join a women's, men's, or co-ed league. Each location features three courts and a Clive's Public House to enjoy refreshments after the game.
West Location in Tigard and East Location in Portland
Portland Ultimate: Originally known as ultimate frisbee, this non-contact team sport is played with a disc flung by hand down the field. Portland Ultimate offers leagues throughout the year, and, if you're a newbie, they also post about local pick-up games where you can learn the sport!
Various Locations
___________
"At My House"…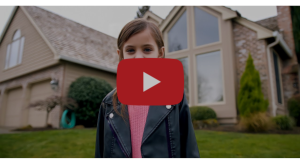 Showcases members of our community showing what they love to do in their homes — from getting a pet, sending their daughter off to her first dance, to teaching their son how to bake, and more! They've cultivated memories they'll never forget in a place that feels like home. Here at Tienken & Associates, we hope to be able to open doors for you to create your own "At My House" moments.
When you're ready, contact us, and we'll do all we can to find the home that's right for you. We can't wait to be a part of your lasting memories!
___________
Featured Listing

Better Than New Construction, Move-In-Ready Home in the River Terrace Community!
16940 SW Snowdale St. Beaverton, OR 97007
4 Bed | 2.5 Baths | 3,606 SqFt. | $824,900