Two St Johns Stunners
Last weekend we listed two different properties, both located in Portland's historic St Johns neighborhood. We knew these homes would sell fast. St Johns is a unique and highly desirable neighborhood, filled with quirky shops, great restaurants, and plenty of entertainment opportunities, all within walking distance of the surrounding neighborhoods. It's close-in but still manages to feel very independent from Portland proper. Almost like a small town nestled inside a major city.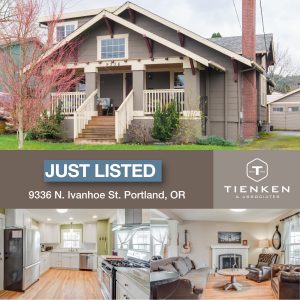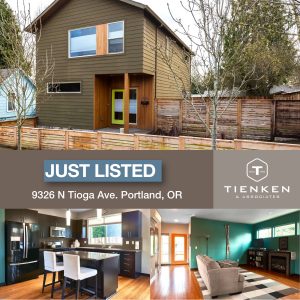 What's more, both homes featured recent updates, modern amenities, and off-the-charts curb appeal. In other words, a broker's dream listing. Well our instincts were correct and after only four days on the market, both properties received multiples offers, and the sales are now pending.
Brokers Still Required
If you're a seller offering a listing like these two homes, you probably think the world is your oyster. And in
this market you're probably right. You might also be tempted to handle the sale yourself, knowing you'll have no trouble fielding multiple offers. In fact, in a market like Portland's – where demand far outstrips supply – many people might be thinking the same thing. While the thought of saving a bit on a commission payment is certainly tempting, it's still very much in your best interest to work with a broker, even in a sellers market. Here's why:
Dedication and Service: It's your broker's full-time job to solicit and field offers on your home. Without one, you'll be left to handle every inquiry and set every appointment yourself. If you don't respond fast enough, buyers are likely to move on because they HAVE to move fast in a seller's market. Plus, it's a broker's professional responsibility to represent your interests first. That's invaluable when you're selling what's likely your most valuable asset.
Comparing Multiple Offers: In a seller's market, there's a good chance you'll be getting multiple offers. So how do you choose which is best? It's certainly not by price alone. Many other stipulations in a purchase and sale agreement could end up costing you more in the long run. A good broker will be able to break down competing offers and guide you towards the best one.
Negotiating the Sale: A big part of comparing multiple offers is negotiating their component parts. To do this effectively, you'll need a comprehensive knowledge of your area's real estate market and applicable local laws. It's also likely you'll be negotiating with your buyer's broker, so there will be a preexisting knowledge deficit that won't work in your favor.
Contact Us Today
If you're selling a home in the Portland area and need the help of a qualified broker, contact Tienken and Associates today. Our brokers have decades of combined market experience and are dedicated to helping you make the decision that's in your best interest. Even the perfect listing in a seller's market can benefit from the expertise of an experienced broker. Call us today at (503) 49503721 so we can talk more!