We've written quite a bit about the hot state of Portland real estate over the last few months. 2016 was a great year for buyers and homeowners saw big gains in home values. We're looking for more of the same in 2017. And we see proof of that every time we list a new property. Take for instance this beautiful Hillsboro home.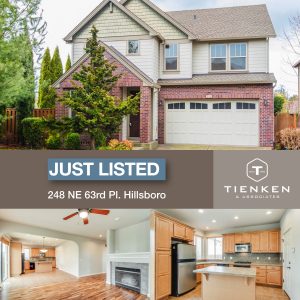 It's open floor plan and coveted location near top area shops and the MAX line would make it a crowd-pleaser in any year. But when we listed this property just last week, it had seven offers in three days and is now in escrow. That's every sellers dream. So what's driving this activity?
Market Conditions Favor Sellers
In February, the Portland real estate market had 1.9 months of available inventory. That's a bit higher than the inventory numbers we saw throughout 2016, but still well below area demand. That means more buyers are competing for fewer homes and prices rise accordingly. It's a classic sellers market.
But buyers shouldn't despair, because they can still find value in this market. However they will face longer-than-average home searches and they will also likely compete with multiple offers. Buyers can prepare by securing both their down-payments and mortgage pre-approvals before beginning their search. It also helps to work with brokers who know how to navigate the unique challenges of the Portland real estate market.
Call Tienken and Associates Today
If you're in the market for a new home, contact us today at (503) 495-3721. We'd love the opportunity to talk, and explain a little more about how we can help you. Our brokers have decades of experience in the Portland/Metro area and use that deep knowledge everyday in the service of our clients.
This is a great time to sell, but it can also be the perfect time to buy! The sooner you call, the sooner we can help your property dreams come true.